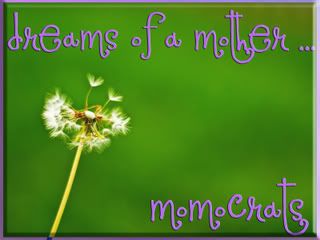 What I dream for the world is that we all eat a good meal, three times a day, with two small snacks. By good I mean nutritious and tasty. By all, I mean ALL. Every last person.
Being hungry is a primal worry. If anxiety had a sound, it would be the gurgle of stomach juices rumbling in an empty stomach. Every new mama has "Failure to Thrive" engraved on her heart as Fear About Your Infant #1. When a baby loses weight instead of gaining it. When you can see the ribs on a toddler. When a kid is peckish. Refuses to eat or has problems eating or gaining weight. When your mama looks at you and clucks, "You're looking thin. Are you eating well?", no matter how old you are. Invariably you'll hear or perhaps you've said, "Here, have another helping."
Every mama knows the magic a well-timed, good-for-you snack works on the demeanor and behavior of a child. And if you think adults are beyond this, you've never witnessed a snarling, hissing, spitting party of six patrons at a restaurant wondering why their reservation for 7 pm is delayed by an hour or longer. Those upset people are just the normally well-fed forced to wait for one meal--it's no wonder that throughout history, chronically hungry people rise up and threaten to overthrow governments when staples are scarce day after day.
We all know hunger--a sensation many will feel on occasion links us to the gnawing sensations of people who persistently over time cannot get adequate amounts of nourishing food, who suffer from food insecurity. Recently, it's been unnerving to read about riots around the world because of shortages in rice, beans, flour, or other staples, such as corn (now diverted to production of ethanol). Nervous Asian people, here in America, are hoarding rice. There's talk of rationing. The use of food stamps is estimated to increase to a record 28 million Americans this year due to our economy slowing and job losses.
What it's made me realize is that practically all of Chinese cuisine (and therefore many things to eat I was either exposed to or actually ate) is founded in food insecurity. We're talking steamed chicken feet as a dim sum delicacy. Or fish maws, a nearly unimaginable part of the fish that only a truly hungry person would test for edibility. Then there's the entire dish of nothing but duck tongues we were served in Taiwan a few years ago. We may eat every part of the duck except the quack, but we're like cultures around the world who incorporate whatever's handy into the diet.
It isn't only Chinese cuisine that arose out of food insecurity. As a species, we humans have only recently left behind days of all-pervasive hunger caused by crop failures (potato famine, anyone?). Most of us well-fed Americans, at least, are only two generations away from days when someone had to stretch a tough hank of meat for several meals. Only 80 years ago, Republicans equated prosperity with the promise of a "chicken in every pot."
Now it may seem that through agribusiness and better living through chemistry--petrochemical soil additives and insect spray--and the unholy science of Genetically Modified Organisms, we've solved our hunger problem in the U.S. But have we? We, the fattest nation on earth? Many of us may not be hungry any more, but maybe we are starved for nutrients, famished for some relaxed and soul-feeding conversation around the table with each other, and hungry for connection to the natural world. It's a connection that gets erased when when we go to the supermarket and find thick-husked coconuts, for example, trapped under plastic wrap.
I won't pretend to glorify the life of a farmer. It is backbreaking, unending, physically exhausting labor that doesn't recognize weekends or holidays, and is subject to the whims of weather and bugs or blight. But maybe recognition of just how arduous that work is, perhaps experienced through the disappointment of your own infestation of pests in your vegetable garden, is a good kind of humility to have. And breeds less waste. How many times have Depression-era surviving moms or grandmas admonished their kids to clean their plates with "Think of all the starving children in China"? Want to know what Chinese parents tell their kids? They scold their children for leaving even a grain of rice behind in their bowls, "because you're disrespecting the rice farmer."
And maybe if we each got our own hands dirty just a tiny bit, whether it's tomatoes in pots on the patio or something more ambitious, we'd sprout a little of our own respect for the labor that goes into cultivating something. We'd think twice about throwing leftovers away. We wouldn't just understand how composting closes the circle on sow, harvest, and fertilize, but feel it and live it. And we'd lose some of the terror of being without food to eat, because we'd know if we had to we could live on that overachieving damnable weed of many summer gardens...the dreaded zucchini.
During World War II, Americans were urged to grow Victory Gardens. It was a time of severe rationing. As a nation we were already moving away from turn-of-the-century farming and becoming our highly industrialized, mechanized society. Maybe it's time to grow Victory Gardens again, if only to cultivate a habit of self-reliance. To taste organic food that is inexpensive and the ultimate in "local". To get in the habit of eating more fruits and veggies, and to get our rhythms back in tune to the seasons that favor some produce over others. We don't have to fear hunger, especially those of us in poverty or living at its edge--we can give people the tools, space, and know-how to grow some of their own staples, just like these intrepid city-dwellers. Or these urban homesteaders. There is no place for shame when you grow and eat your own.
There must be space somewhere--a vacant lot that can become a community garden, a place in your backyard, a few pots on your city patio, a spot at your kid's school--for a little Victory Garden to spring up. This summer, I'm going to try something in a pot on our patio (we have no backyard, just a perilous slope).
Organic, nutritious food. We can grow it. Buy it. And we can eat it. It doesn't have to be the privilege of the lucky few who can afford Whole Paycheck--I mean, Whole Foods.
I dream of a world where no one, no woman, man, or child, goes hungry. And perhaps freed from the fear of being hungry, a little shoot of peace can spring up. We can get down to what really matters, which is, Hey, that smells good. And, What's for dinner?, and ultimately, Want to have some? Because in the world I dream of, the question Chinese people ask each other--Have you eaten yet?--is not an occasion for worry, but an invitation echoing all around the world for all of us to sit down and eat together.
Cynematic is a chowhound. A meh cook, but a damn good eater. She has the muffin top to prove it. She blogs at P i l l o w b o o k.